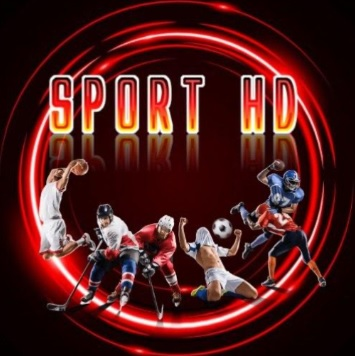 How To Install Sport HD Kodi Addon
Are you a sports enthusiast looking to catch your favorite games in high definition? Well, you're in luck! In this guide, we'll walk you through the process of installing the Sport HD Kodi Addon. Whether you're new to Kodi or a seasoned user, we've got you covered. Let's dive in and bring the stadium to your screen!
Table of Contents
Before You Begin
Using a good VPN with Kodi is always suggested for privacy, security, and being anonymous. If you need a good low cost VPN to use with Kodi Try NordVPN it having multiple high speed servers with no throttling or logs.
Ensure Kodi is Installed
Before installing the Sport HD addon, make sure you have Kodi installed on your device. If you haven't already, head to the official Kodi website, download and install the application. Once it's ready, you can proceed with the addon installation.
Have a Stable Internet Connection
A stable internet connection is crucial for streaming high-definition content. Ensure you have a reliable connection to enjoy uninterrupted sports action.
Step-by-Step Installation
Let's get down to the nitty-gritty of installing Sport HD Kodi Addon.
Locate the Kodi Settings
Open Kodi on your device.
Navigate to the gear icon (settings) at the top left corner of the screen and click on it.
Enable Unknown Sources
In the settings menu, select "System" (for Kodi 17.6, select "System Settings").
Click on "Add-ons" in the left-hand menu.
Toggle the "Unknown Sources" option to ON. A warning prompt will appear; click "Yes" to confirm.
Add a Source URL
Go back to the settings menu and select "File Manager."
Double-click on "Add Source."
A dialog box will appear. Click on the text field labeled "None."
Enter the following URL:  https://bugatsinho.github.io/repo/ and click "OK."
Below the URL field, name the source (e.g., "Goodfellas") and click "OK" again.
Install the Sport HD Kodi Addon
Return to the Kodi home screen.
Select "Add-ons" from the left-hand menu.
Click on the open box icon (top left) to access the Add-on browser.
Select "Install from zip file" and choose "Goodfellas" (or the name you assigned earlier).
Locate and select repository.bugatsinho-2.7.zip. Wait for the repository to install.
Once installed, go back to the Add-on browser and select "Install from repository."
Choose "Bugatsinho Repository."
Navigate to "Video Add-ons" and find "Sport HD." Click on it.
Hit the "Install" button, and Sport HD Kodi Addon will be installed.
Configuring Sport HD
Now that you've installed Sport HD, let's configure it to enhance your sports streaming experience.
Accessing the Addon Settings
Go to the Kodi home screen.
Select "Add-ons" from the left menu.
Find "Sport HD" in the list of installed addons and right-click (or long-press) on it.
Choose "Settings."
Customizing Preferences
Inside the Sport HD settings, you can customize various preferences, such as video quality, streaming sources, and more. Explore these options to tailor your sports viewing to your liking.
Troubleshooting
If you encounter any issues during the installation process, don't fret. Here are some common problems and how to resolve them.
Common Installation Issues
Dependency Errors: Ensure you have a stable internet connection and try installing the addon again.
Source URL Error: Double-check the URL you entered for typos.
Repository Installation Failed: Confirm the repository URL is correct and try again.
Enjoying Sport HD
Now that you have successfully installed and configured Sport HD, it's time to enjoy the action.
Navigating Through Content
Sport HD provides a user-friendly interface to browse and select your favorite sports events effortlessly.
Features and Benefits
With Sport HD, you can expect high-definition streams, quick updates on live events, and a wide range of sports to choose from. Say goodbye to missing out on your favorite games.
Stay Updated
To ensure you always have access to the latest features and content, make it a habit to keep Sport HD up to date. Developers regularly release updates to enhance performance and reliability.
Conclusion
Congratulations! You've learned how to install the Sport HD Kodi Addon and take your sports viewing to the next level. Now you can enjoy your favorite games in stunning high definition, all from the comfort of your device. Don't stop here; Kodi offers a world of addons to explore, so keep discovering and customizing your entertainment.
FAQs
Can I install Sport HD on any device?
Yes, you can install Sport HD on a variety of devices, including Windows, Mac, Android, iOS, and more. Just ensure you have Kodi installed on your chosen platform.
Is Sport HD legal to use?
Sport HD itself is legal to use. However, the legality of streaming specific sports events may vary by region and the content's source. Always check local laws and use official sources when possible.
How often should I update Sport HD?
It's a good practice to check for updates regularly, as developers often release improvements and fixes. Aim to update Sport HD at least once a month to ensure the best experience.
What should I do if Sport HD is buffering?
Buffering issues can be caused by various factors, including your internet connection. Try lowering the video quality or clearing Kodi's cache to improve streaming performance. You can also consider using a VPN for a more stable connection.
Are there alternatives to Sport HD?
Yes, there are several other Kodi addons for sports enthusiasts, such as ESPN3, SportsDevil, and Rising Tides. Explore these options to find the one that best suits your preferences.